At AutoharpStore.com, we understand what is most important for a musician - quality, experience, and value. The quality of our products is unsurpassable. We have products from trusted names like Oscar Schmidt and Washburn, and the variety of unique instruments and accessories ensures that anything you need can be found right here. All of our autoharps have the wonderful tone and projection expected of high quality instruments; many of the models we sell are played by well-recognized musicians. Similarly, a good musician recognizes that a great instrument is not the only element of a good performance. Autoharp strings, picks, and cases ensure proper care and maintenance of your instrument for performance after performance, while books and other items can enhance your knowledge and skill as a musician.
Our attention to quality does not end with providing world class instruments. We recognize that performers seek out those who understand the craft of good musicianship, so we employ musicians of our own as customer service representatives. This means that we can make genuinely informed recommendations and respond to questions adeptly. It also means that our knowledge extends beyond the average salesperson's; we understand what it means to be a musician, and can support the growth and development of players from all levels - from amateur to professional.
Finally, we ensure that our quality is met by value. The brands we sell, renowned for quality in the music world, have which have recognized us for our commitment to providing excellent instruments with equally impressive customer service. In 2007, we were awarded the Outstanding Achievement by U.S. Music Corporation, an award that acknowledges our commitment to service, quality, and value. We are so confident in the value of our products, we have 110% price match guarantee - find any of our products advertised for less, and we will match that price plus 10% of the difference.
Take a look around our online store. We have provided quality photos taken by a professional photographer for you to browse. Contact us with questions or comments, and make use of our knowledgeable service representatives. Our name is associated with those characteristics that make us a great source for fine instruments - quality, history, and tradition.
AutoharpStore.com is a proud member of Web Direct Brands, Inc. Web Direct Brands, Inc is comprised of a number of companies with the same values and beliefs to bring you, the consumer, the lowest price possible while providing an extraordinary amount of value through quality, service and commitment. Among the list of companies that operate under the same umbrella of top-notch service as AutoharpStore.com are YouthChairStore.com, WoodUFinish.com, BanjoCorner.com, and MandolinMart.com.
Sales, Customer Service and Support Hours (Eastern Time)
Standard Hours of Operation: 9am to 5pm, Monday-Friday
Additional Customer Service Hours Until: 7pm Weekdays, 9am to 5pm Saturday
Tech Support: 9am to 9pm, 7 Days a Week

Autoharpstore
Toll Free: 1-800-997-6649
sales@autoharpstore.com

Web Direct Brands, Inc.
Customer Service: (813) 969-2000
Administrative Office: (813) 320-0860
Fax: (813) 926-8460
orderstatus@webdirectbrands.com
officeofthepresident@webdirectbrands.com
webmaster@webdirectbrands.com

Serving North America, the Caribbean and other international locations. Map to national headquarters, click here .

Web Direct Brands, is an iconic American retailer that never sleeps; we have representatives in all parts of the world working hard to bring unique products to the American market. With over 100 lines of specialty products, we have the expertise and distribution capabilities to bring products to the internet. Uncompromising quality is the cornerstone of all Web Direct Brands, Inc. stores and their products. Web Direct Brands had its start in 2001. Operating Internet based retail websites, it owns and runs a growing number of these websites. These websites are governed by the same dedication to customer support and management principles.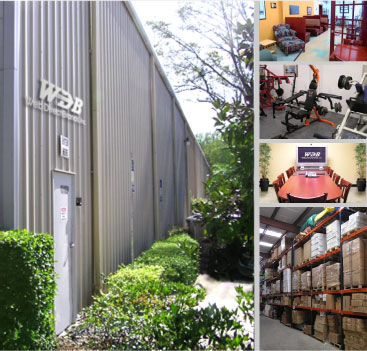 Company headquarters feature...